Infrastructure
At Arihant Micron, our top-notch infrastructure guarantees the production of only high-quality mineral goods, which are sourced from our mines and processed at our state-of-the-art technology factories.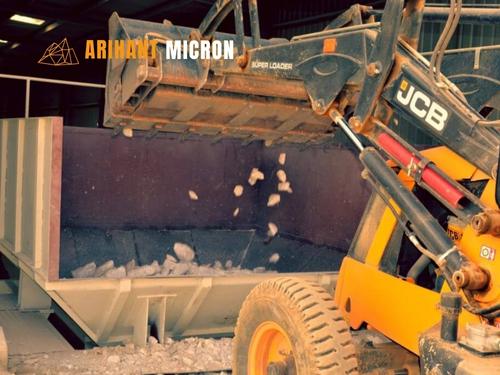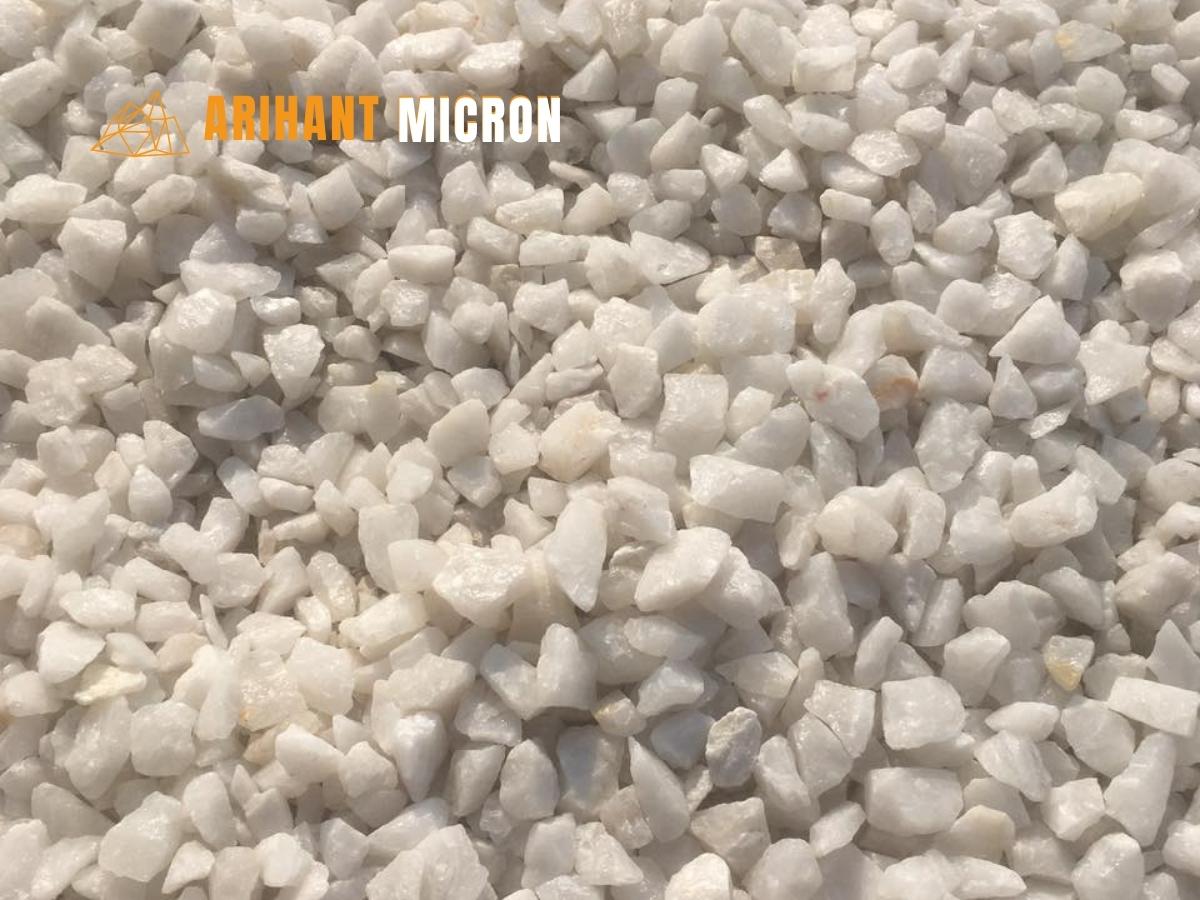 Raw Materials
At Arihant Micron, we are the owners of more than four mines in Rajasthan, which are abundant in high-quality Quartz minerals. Our mines are rich in Quartz (Glassy) minerals, ensuring that we can consistently provide top-quality products. We guarantee that only the finest minerals are extracted from our mines, stored in our warehouses, and processed in our manufacturing facilities, using advanced equipment and techniques. The quality of the final product depends on the quality of the raw materials used. Therefore, it is important to carefully select the source of quartz and ensure that it meets the required specifications for purity, size, and color.
Machinery & Technology
ARIHANT MICRON uses advanced technologies to maintain and improve its infrastructure for mining and processing high-quality quartz powder and grains. Our state-of-the-art processing equipment, which includes cutting-edge AI-powered robotics, operates at peak efficiency to produce the best final product. Our plant features a fully automatic production line with several AI machines, ensuring consistent quality in every batch of our quartz products.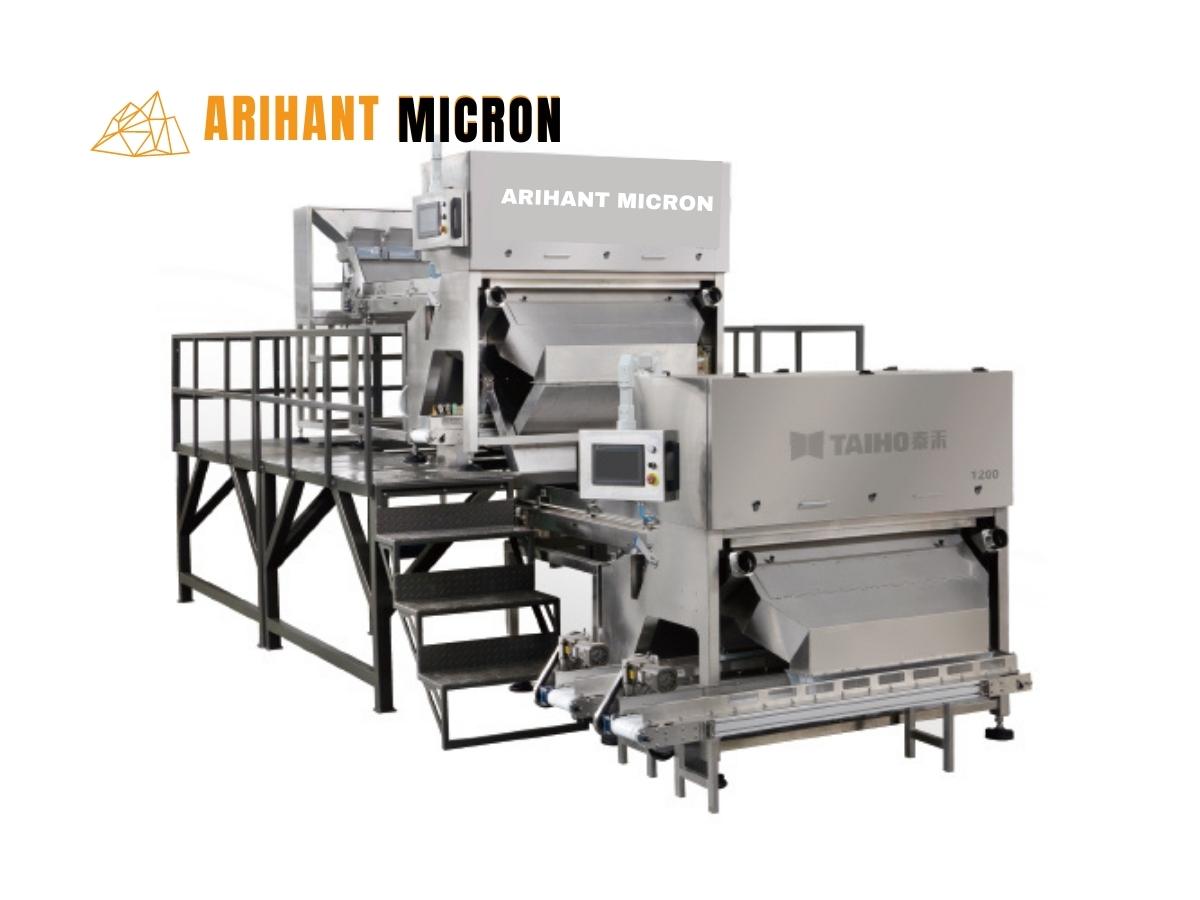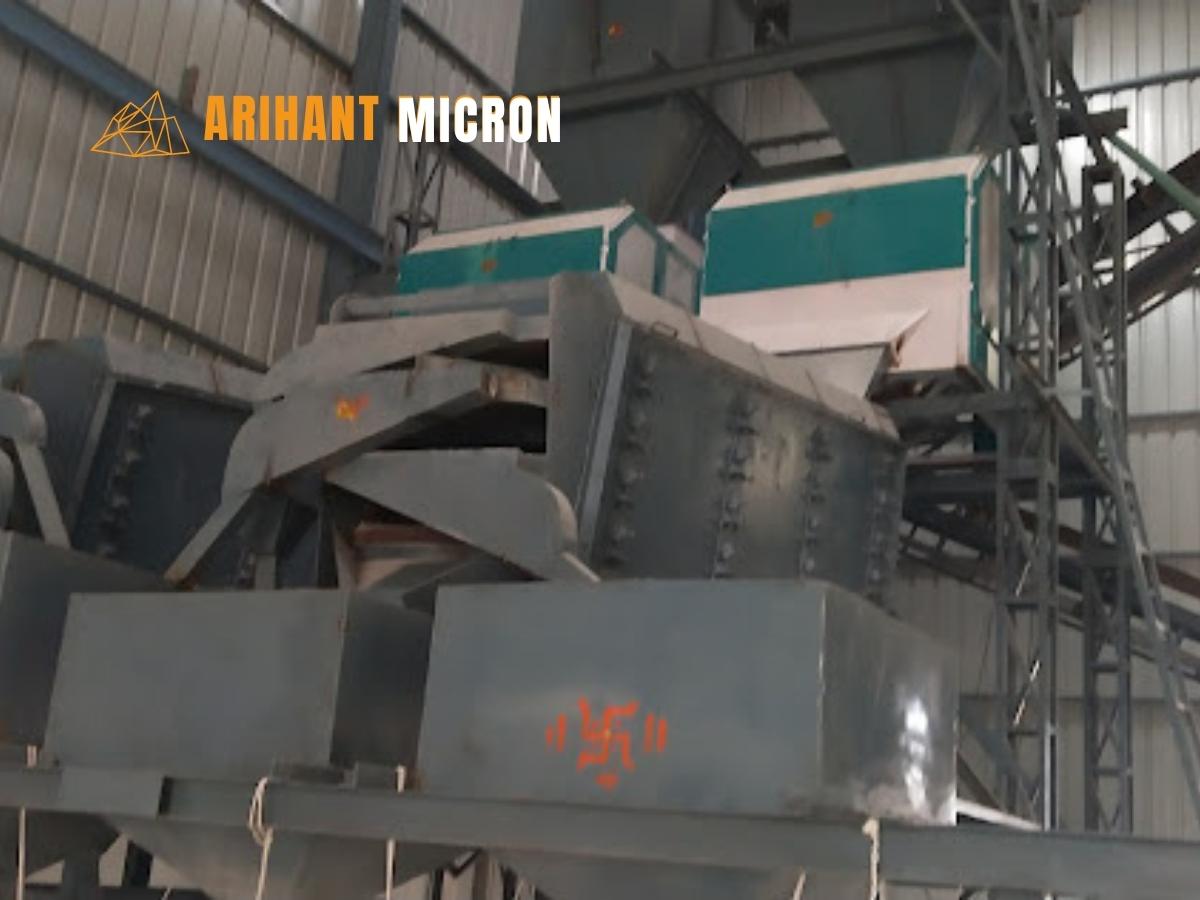 Quartz Manufacturing
At Arihant Micron, we have the capacity to produce more than 100,000 metric tonnes of high-quality quartz products annually. We source raw quartz in large quantities to manufacture a variety of products such as Arihant Quartz Powder, Arihant Quartz Grits, and Arihant Quartz Lumps.
Laboratory
At Arihant Micron, we take the quality of our quartz powder and grains products seriously. We have implemented multiple checkpoints to ensure that every bag of our products meets our clients' high standards. Our laboratory is equipped with the latest equipment and apparatus, enabling us to conduct various tests on the products. We conduct shade tests to ensure that the color of our quartz powder and grains is consistent and free from any abnormalities. We also conduct size tests to confirm that our products meet the required specifications. Additionally, we conduct an acid test to verify the purity of our products and check for any impurities or contaminants. We also perform a moisture content test to ensure that our products are not too dry or too wet, as this can affect their quality. Our team of experts supervises the entire testing process to ensure that only the highest quality products leave our facilities. At Arihant Micron, we prioritize our clients' quality standards and strive to provide them with the best products possible. We are committed to ensuring that our products meet their expectations, and our rigorous testing process is a testament to this commitment.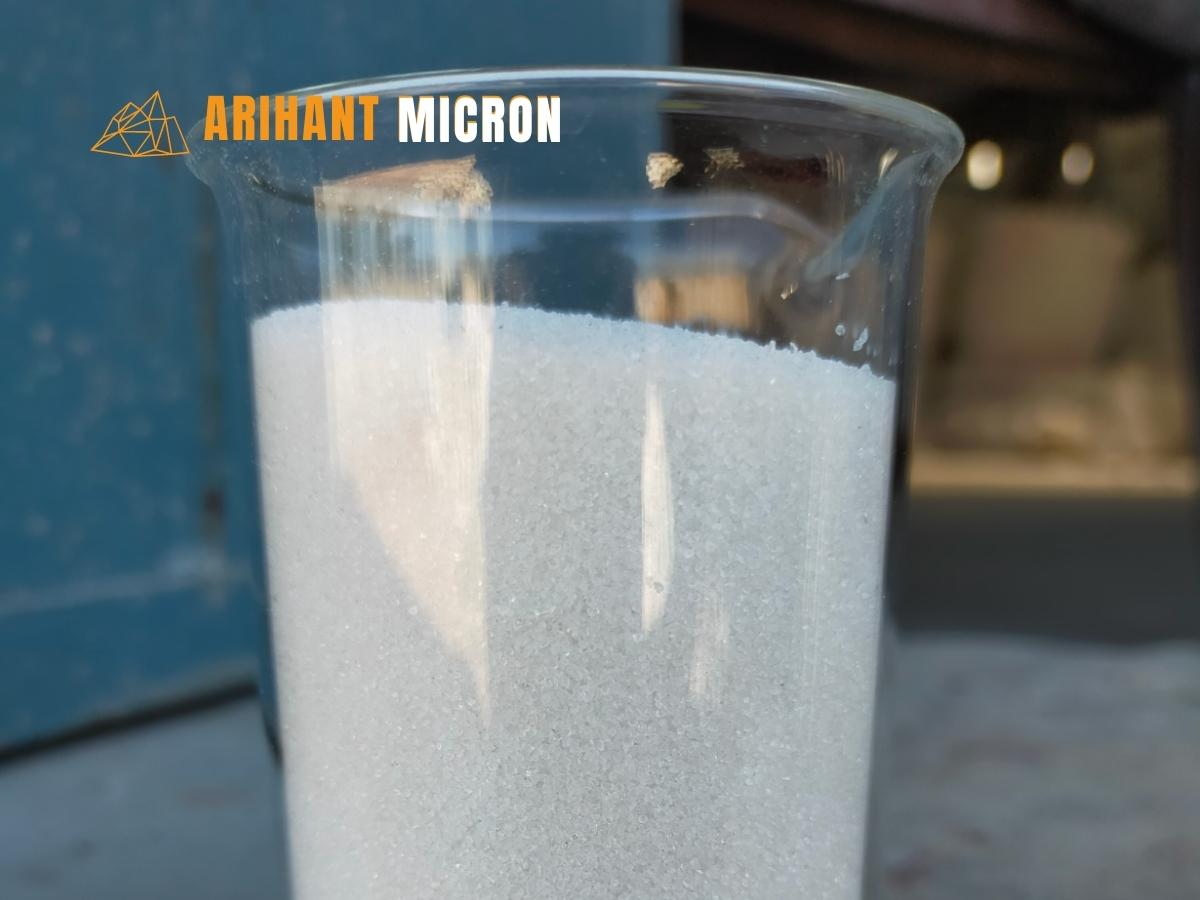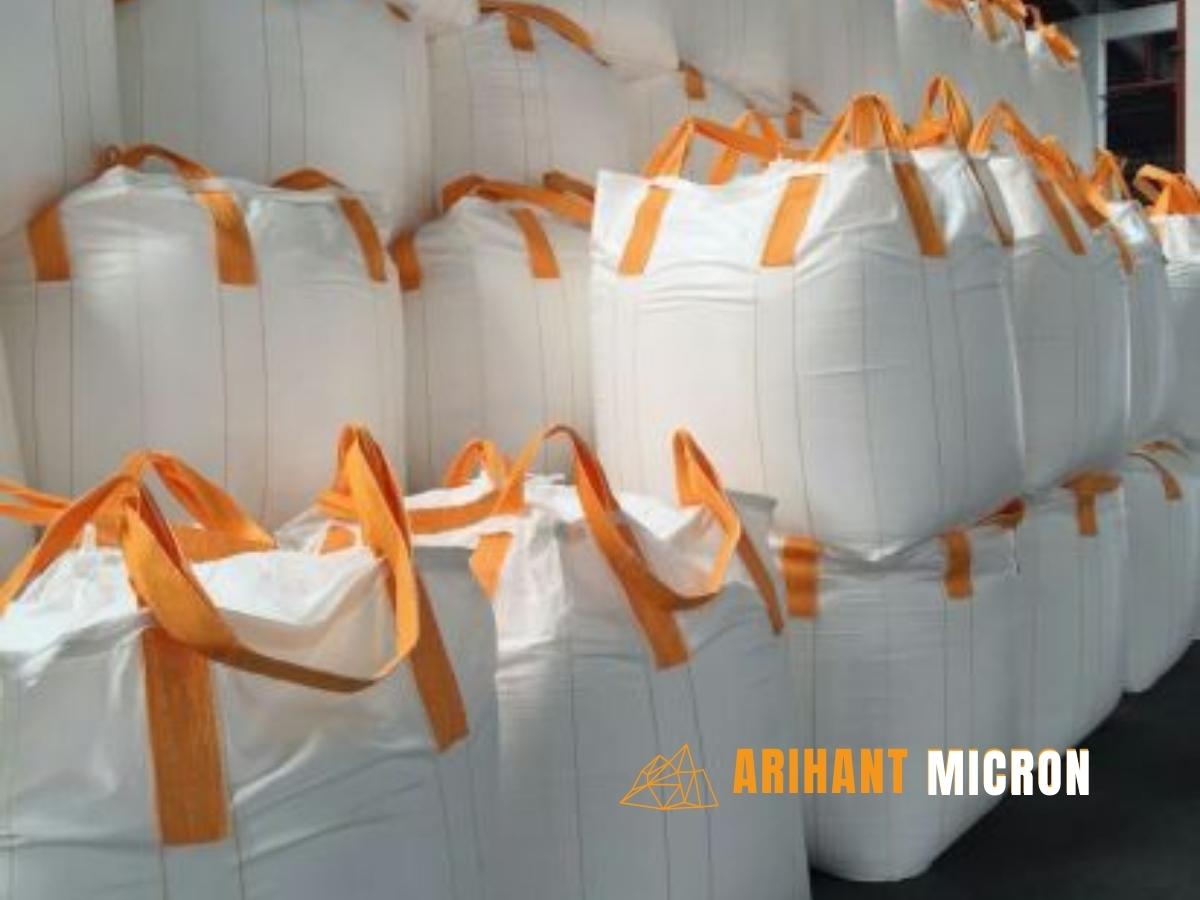 Yearly Production
We are one of the leading producers of quartz in Rajasthan, India, with an annual production capacity of over 1,00,000 metric tonnes. Our production includes high-quality Arihant Quartz Lumps, Arihant Quartz Grits, and Arihant Quartz Powder. Our quartz products are made from the finest quality raw quartz, sourced from our own mines in Rajasthan. Our state-of-the-art facilities and equipment ensure that we can process raw quartz into premium-grade products efficiently and consistently.