NATURAL SILICA SAND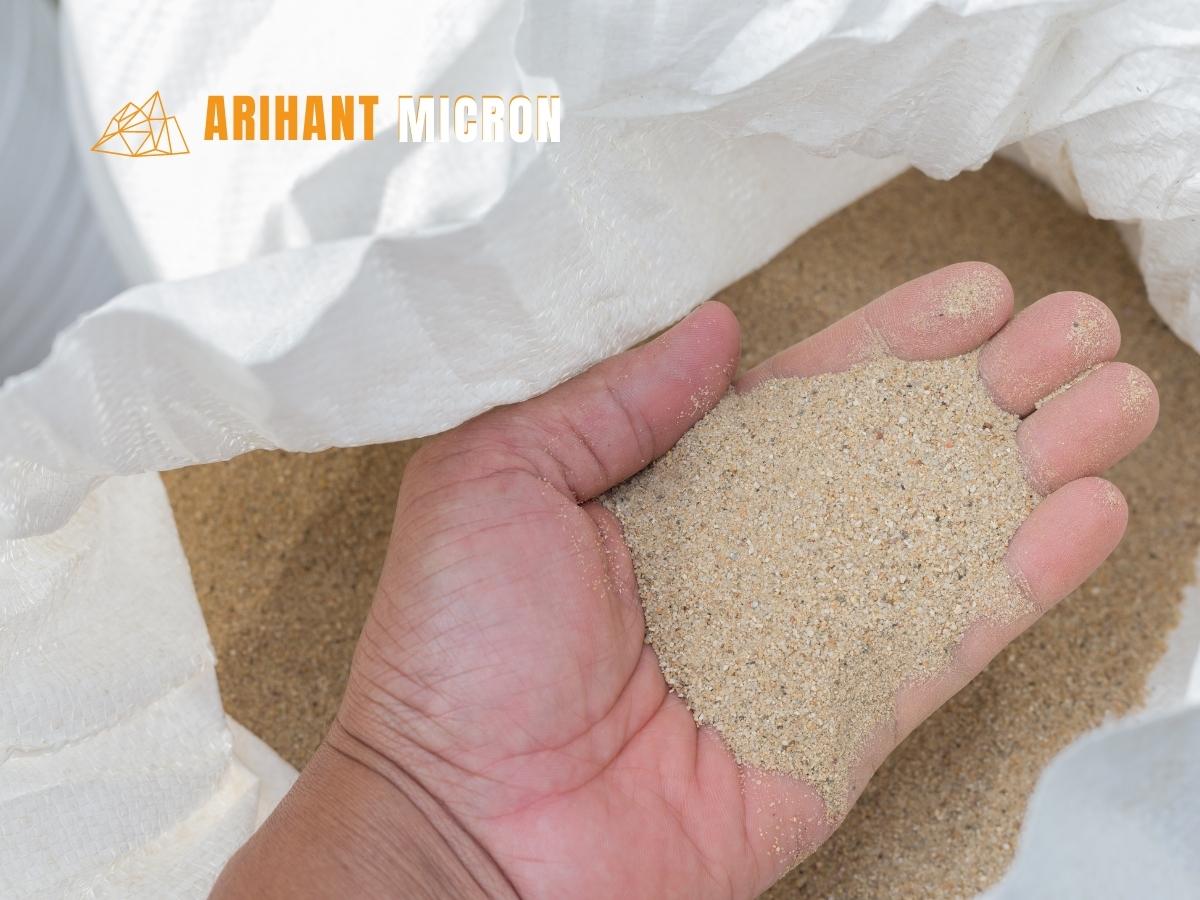 ARIHANT MICRON provides Silica sand, also known as quartz sand, white sand, or industrial sand, which is made up of two main elements: silica and oxygen. Specifically, silica sand is made up of silicon dioxide (SiO2). The most common form of SiO2 is quartz – a chemically inert and relatively hard mineral.
Silica sands are measured by mesh sizes, the bigger the mesh number the smaller the sands in diameters individually. By that said, the #60 mesh grains of sand is finer than #30 by half of the particle size. Types of silica sand Based on the grain size of the particle, sand is classified as Fine Sand(0.075 to 0.425mm), Medium Sand(0.425 to 2mm), and Coarse Sand(2.0 mm to 4.75mm).
We provide Silica sand in the size required by the client. We always have all silica grades available for immediate supply, ranging from creamish to brownish of natural silica grits, making us the best Natural Silica sand supplier in Rajasthan.